IFGs Medical Foundation Progression routes
The IFG Medical Foundation offers progression to the 5-year medical degree programmes at The University of Central Lancashire School of Medicine as well as to other life science-related degree courses at several other UK universities.  It also offers progression to the one-year Pre-Med programme at the University of Buckingham which, in turn, offers a direct progression into Buckingham's four-and-a-half-year medical degree programme.  Additionally, the Medical Foundation is recognised by 3 non-UK universities in Ireland, Cyprus and Grenada.
The Royal College of Surgeons in Ireland (RCSI)
The Royal College of Surgeons in Ireland (RCSI) was founded in 1784 as the national provider of surgical training in Ireland. In the years since, RCSI has evolved to become one of the world's leading health sciences-focused Universities. It is the only Surgical Royal College in the world to offer undergraduate degrees in Medicine, Pharmacy and Physiotherapy.
RCSI's state-of-the-art campus is located in Ireland's historic and contemporary capital city, Dublin. This campus is home to RCSI's Clinical Simulation Centre (Europe's largest!) where RCSI students receive hands-on technical training and go on to graduate as healthcare professionals with superior clinical skills.
RCSI has a student body representing over 60 different countries and more than 21,000 alumni working across 94 countries around the world.
As well as graduating future doctors, RCSI also has outstanding Pharmacy and Physiotherapy programme to which IFG also has progression routes.
---
RCSI & UCD Malaysia Campus (RUMC)
RCSI & UCD Malaysia Campus (RUMC) became Malaysia's first accredited private medical institution in 1996 when it was established by two leading Irish universities – Royal College of Surgeons in Ireland (RCSI) and University College Dublin (UCD). RUMC students receive 2.5 years of high-quality pre-clinical training in Dublin (attending either RCSI or UCD) followed by 2.5 years of outstanding clinical training in Penang, Malaysia. Graduates receive a medical degree from the National University of Ireland (NUI) that is recognised by the Irish Medical Council (IMC) and the Malaysian Medical Council (MMC).
In 2018, RUMC received university status from the Malaysian Ministry of Education and is now known as a Foreign University Branch Campus and remains the only Irish Foreign Branch Campus in the region.
---
The University of Central Lancashire (UCLan) Medical School
Ranked as the Top Medical School in North West England (The Guardian University Guide 2021), UCLan Medical School offers outstanding teaching in state-of-the-art facilities and a welcoming, multicultural environment.
The 5-year Medicine and Bachelor of Surgery (MBBS) programme places considerable emphasis on developing expertise in practical areas such as clinical, communication, observation, teamwork, and leadership skills. Patient interaction & work-based learning is incorporated in the programme from Year 1, which includes placements in a family doctor practice (called GP in the UK) and a community clinic. Years 3, 4 & 5 are largely spent on supervised placements at local National Health Service (NHS) hospitals.
---
University of Buckingham Medical School
The UK's first independent not-for-profit Medical School with a guiding philosophy to produce highly ethical, honest, and compassionate doctors who will put the patient first. The school offers a 9-month Pre-Med which leads into a condensed 4.5-year MB ChB medical programme. Placements take place in local hospitals and general practices (GPs) with the ratio of students to clinical teachers and patients kept low so that students have the best chance to interact with a wide variety of patients and doctors.
In May 2019 the Medical School received General Medical Council (GMC) accreditation, with the GMC commending the University for the 'excellent professional, academic and pastoral support that extends throughout the University and clinical learning environments'
---
St. George's University, Grenada
Founded as an independent School of Medicine, St. George's University (SGU) opened its doors to students in January 1977. It is now a top centre of international education, drawing students and faculty from 140 countries to the Caribbean Island of Grenada and a state-of-the-art $250 million campus that includes cutting-edge teaching facilities.
SGU's partnership with Northumbria University, in the UK, gives students the option to study at Northumbria for the first two years. Students who take this option then spend their 3rd year in Grenada before choosing to complete their two years of clinical rotations in the USA or UK. Successful students also gain two degrees: Bachelor in Medical Sciences with Honours Degree + Doctor of Medicine Degree.
---
University of Nicosia, Medical School
The University of Nicosia (UNIC) is the largest university in Southern Europe, with more than 14,000 students from over 100 countries. The Medical School offers the latest technology, including a state-of-the-art anatomy centre and clinical skills laboratories. It is listed in the UK GMC and the World Directory of Medical Schools which allows graduates to practice medicine worldwide. The 6-year Doctor of Medicine Degree (MD) is taught in English and boasts a 99.8% graduate employment rate.
UNIC is ranked 47th in the world in International Outlook (THE WUR 2022) and 32nd in the world in the core area of Quality Education (THE University Impact Ranking 2022).
---
European University of Cyprus (EUC)
With a history of more than 60 years, European University Cyprus has grown into a leading academic and research institution. the School of Medicine offers a six-year Doctor of Medicine degree and a 5-year Bachelor of Dental Surgery.
Facilities include medical & dental simulation and laboratories, and students benefit from clinical training in public and private hospitals/in-house dental clinics. Videos of the labs can be found at Dentistry and Medicine
Staff at EUC include Nobel Laureates, with wide research networks and the university has been ranked with an overall assessment of 5-Stars by QS Top Universities. A new campus is also due to open in Frankfurt, Germany in September 2022.
---
Sarajevo School of Science & Technology (SSST)
In 2014, Sarajevo School of Science and Technology launched the first private medical school in the region with a 6-year Medical programme taught in English. The medical school has since expanded to offer dentistry and pharmacy degree and is registered in the World Directory of Medical Schools. Students complete the clinical portion of their training at the University Clinical Centre in Sarajevo (UKCS), the city's main hospital, with a focus on practical experience from the beginning of their medical school career.
The medical school offers international students Bosnian language classes to help them settle into their new life as well as preparatory classes for students planning to take the United States Medical Licensing Examination (USMLE).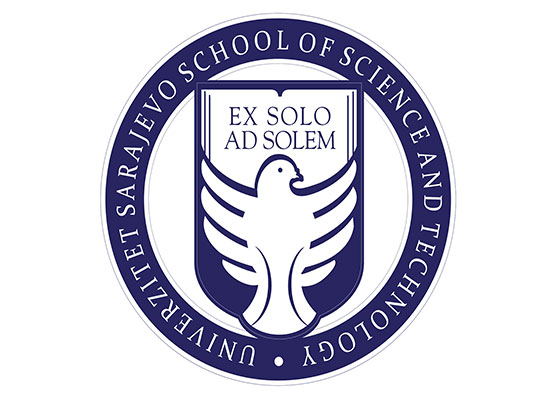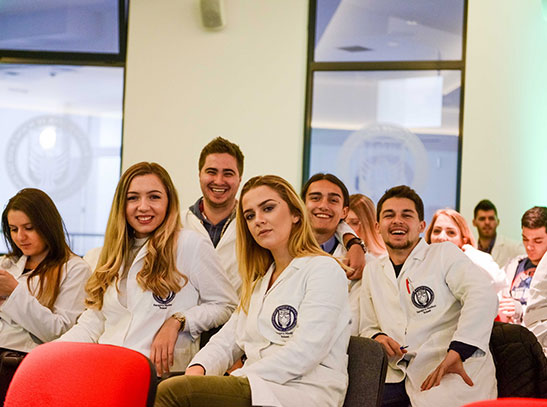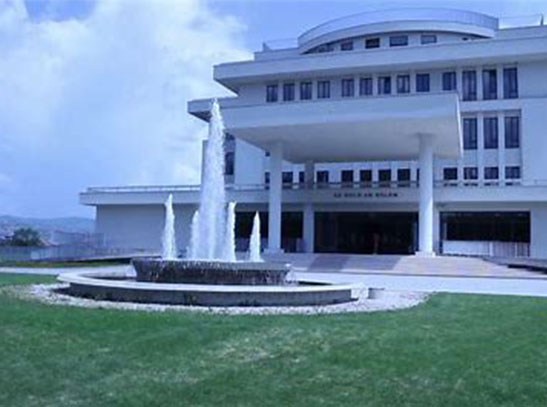 ---
Progression Agreements
Medical Foundation Progression routes
Royal College of Surgeons, Dublin (Ireland)
RCSI & UCD Malaysia Campus (RUMC)
The University of Central Lancashire (UCLan) Medical School
St. George's University (Grenada, Caribbean)
Nicosia (Cyprus)
European University of Cyprus (EUC)
University of Buckingham Medical School
Sarajevo School of Science & Technology (SSST)
University Offers to IFG Students 2020-2023
| | | | |
| --- | --- | --- | --- |
| *Durham | Reading | Plymouth |  UCLan |
| Lancaster |  *Newcastle | Hull | West London |
| *Manchester | Leicester | Chester | De Montfort |
| *Bristol | Sussex | *Liverpool | Middlesex |
| *York | *Queen Mary's, University of London | *Glasgow | Westminster |
| *Leeds | Aston | Roehampton | Anglia Ruskin |
| *Nottingham | SOAS | Brighton | London Metropolitan |
| *Cardiff | Oxford Brookes | Birmingham City | East London |
| Swansea | Coventry | *Queen's University Belfast | Regent's |
| Royal Holloway | City | Kingston | Surrey |
| Bradford | *Birmingham | Essex | East Anglia |
| Brunel | Gloucestershire | *Sheffield | Sheffield Hallam |
| Aberdeen | *King's College London | Leeds Trinity | Leeds Beckett |
| Manchester Metropolitan | Kent | Ravensbourne, London | Keele |
| St Mary's, Twickenham | Greenwich | Goldsmiths, University of London | Liverpool John Moores |
| Edge Hill | Northumbria | Derby | Northampton |
| Bolton | | | |
* Russell Group
Universities in UAE
Branch campuses in UAE: Offers to IFG Students
*Birmingham – Dubai
Middlesex – Dubai
Heriot Watt- Dubai
De Montfort – Dubai
* Russell Group